Marocapres S.A.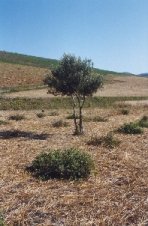 Marocapres S.A., a worldwide main producer in the market of capers, is active in the whole production process of this very tasty condiment, from the culture to the packing of the product ready to consume (packing in glass, plastic or metal containers).
Marocapres has been producing capers and olives since 1935. Many years of experience have allowed us to evolve from an entirely manual process to the most modern lines and processing factories.
Our capers are consumed in more than 50 countries, in Europe, North and South America, Asia, Africa and Oceania. Trade with these very demanding countries enabled us to produce in conformity with the hardest international norms, formalized by a strict compliance with the rules of production, hygiene and HACCP control and ISO 9002. These rules allow us to guarantee the highest quality, security and healthiness.
Our quality control is continually improved and validated by regular exchanges with Moroccan Universities specialized in the agro-alimentary field, which makes us improve our production process and our quality control system in order to provide safe and healthy end products.
Our factories

| | |
| --- | --- |
| Fez | capers, peppercorn |
| Marrakech | olives |
| Safi | capers, olives |
We produce olives and green peppercorn as well. The production centers are located in Fez, Marrakech and Safi.
Products branded Vitaly's
We pack our capers, olives and peppercorn mainly with our brand Vitaly's. Choosing products with the brand Vitaly's is a guarantee of quality and flavor for the consumer.
We can upon request and with agreement of the customer produce with other brand names. We export part of our production packed in drums of several capacities.
The other companies of the group
We belong to one of the main Moroccan agro-alimentary groups, delivering many products on the Moroccan market as well as on the international one. The main companies of our group are:
Marocapres (capers, caperberries, olives, green peppercorn, pink peppercorn) – Fez),
AICHA - Les Conserves de Meknes (tomato paste, marmalades, olive oil, refined oils, whites truffles) ,
Les Conserves NORA (olives, olive oil, garden peas, prunes) – Meknes,
Le Lion (tomato paste) - Casablanca,
Copram (Marseille).
Vital (Marseille).
The companies Vital and Copram distribute our products on the French market, mainly to the buyers interested by mixed containers with various products of our group. They allow us to have a particularly flexible and effective distribution network in France. You can find further information by consulting the sites of these companies.