The caperberry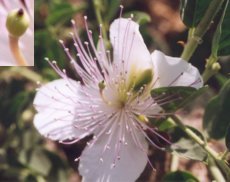 The caperberry is the fruit of the caper tree. At the beginning of its growth, the caper tree flower's bud is called caper. It grows gradually to finally open as a beautiful pink and white flower with a diameter of approximately one-inch. The pink and white colours of this flower mix harmoniously. The photograph shows a flower of caper plant. A zoom of the caperberry is added on the left higher corner of the photograph.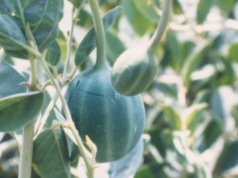 The flower's pistil is called caperberry. Just as for the caper, the fermentation process of the caperberry is controlled in brine. Three different sizes are usually used: 10 to 15 mm, 15 to 18 mm, and 18 to 20 mm. The grading is a very delicate operation of the production process. It is entirely handmade in order to pick the caperberries, which have lost their peduncle. In order to achieve such a task, only a very highly trained, specialized and experienced staff would be able to store out of the line of grading the grainy caperberries that are unpleasant to eat. Due to its long experience in this area, Marocapres is able to fully guarantee the quality of the final product.
Unlike the caper, the caperberry is very crunchy. It is consumed mainly as an appetizer along with pickled foods, olive, hot or cold deli meats, scraper or out of salad.